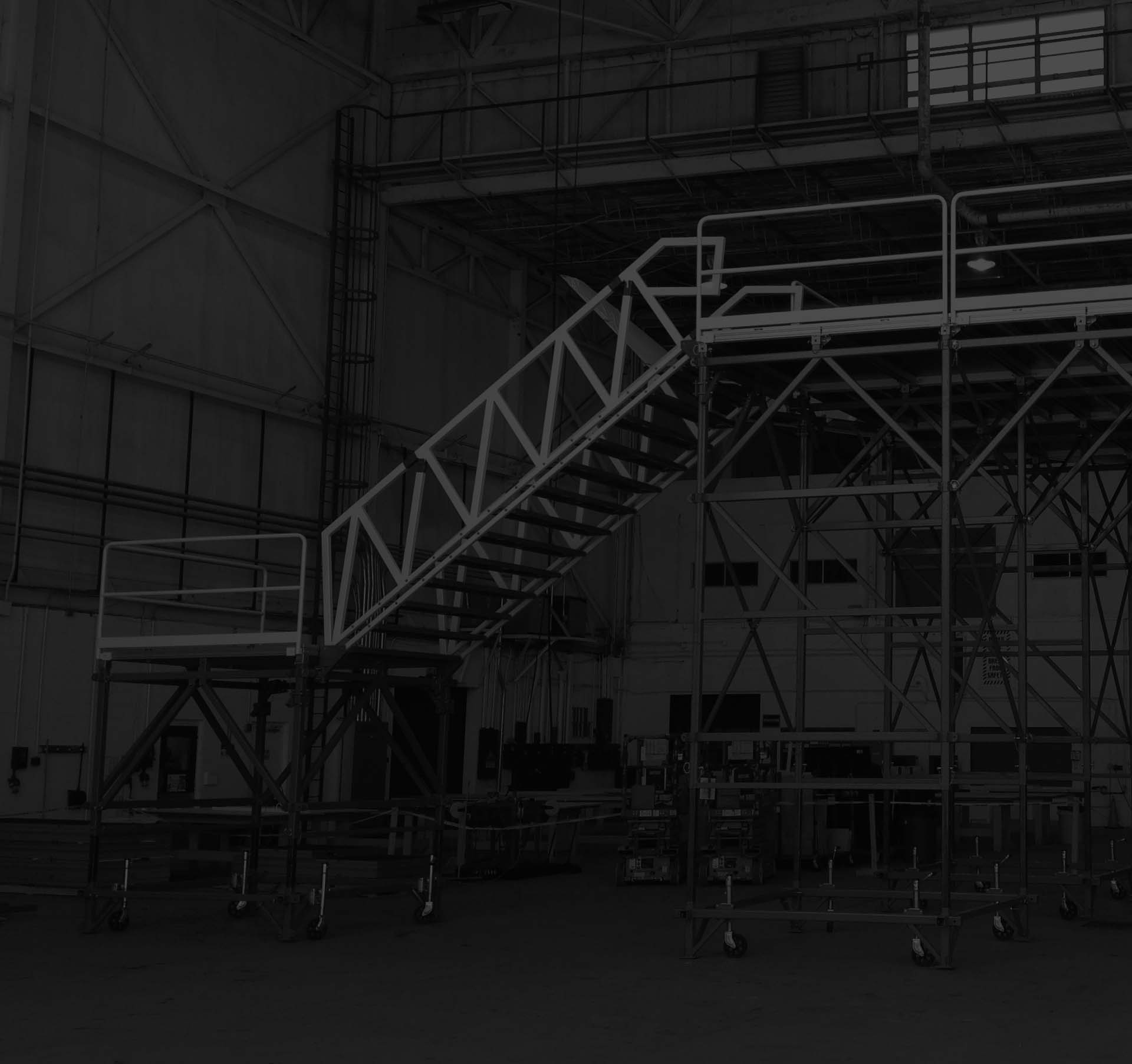 3-Section PCA Hose Trolleys
Three section configuration (shown below) provides for longer reach

Modular construction allows for various lengths and easy maintenance.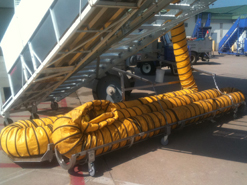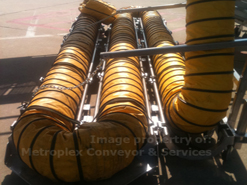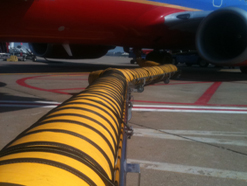 Unit consists of six 8' sections that can be disassembled for easy shipping. 

Support Trolley holds and secures P.C. Air hose allowing for fast deployment and storage while dramatically extending hose life. 

Modular construction allows for various lengths / configurations to accommodate different aircraft. 

100% Stainless Steel Construction.  

Containment straps are 2" high-tenacity poly-propylene webbing. 

Trolley collapses and secures to jet bridge, only taking up 143 sq. ft. of ramp space. 

Unit has 1" x 5" swivel casters to easily roll through snow. 

Unit shown is mounted to moveable jet bridge; optional mounts are available to anchor unit to concrete where jet bridges are not used.